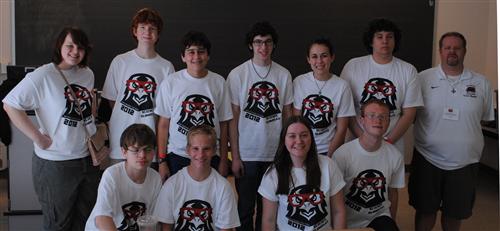 "Science Olympiad is an international nonprofit organization devoted to improving the quality of science education creating a passion for learning science and providing recognition for outstanding achievement in science education by both students and teachers."
Goals are accomplished though classroom activities, research; district, regional, state, national and international tournaments. Science Olympiad is open to freshman through seniors.
Source: Dr. Gerald J. and Sharon M Putz, "Science Olympiad Coaches Manual and Rules", Science Olympiad Inc. 2007
For more information contact Head Coach, Russ McClanahan at russell.mcclanahan@bcsemail.org or visit www.ncscience.com.