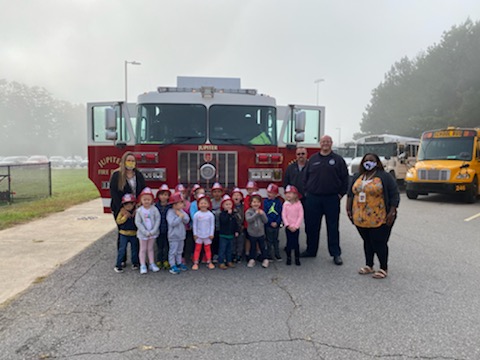 According to a survey conducted in 2018, the state of North Carolina currently has nineteen high schools with secondary early childhood education programs that have on-site childcare centers. Buncombe County is home to four of these programs, making it a leader in this hands-on, career technical education programming.

North Buncombe High's program operates on the school year calendar, serves children ages 3-5, is licensed by the Division of Child Development and Early Education, and has a three-star rating. The program is open to the public but often the slots fill up with BCS employees' children.

North Buncombe Preschool prides itself on providing high-quality education to both its young and older students. Their program enables high school students to gain real-world experience, certifications, and credentials needed in the field of ECE, while having daily, positive interactions and meaningful learning experiences with the preschoolers. The preschool students have a day filled with activities that promote healthy development in all areas of learning and growth.

If you are interested in learning more about the preschool or how to get on the waiting list, please contact the program director, Betsie Stockslager, at elizabeth.stockslager@bcsemail.org.

You can also fill out the attached Google Form to receive more information about our onsite preschool.