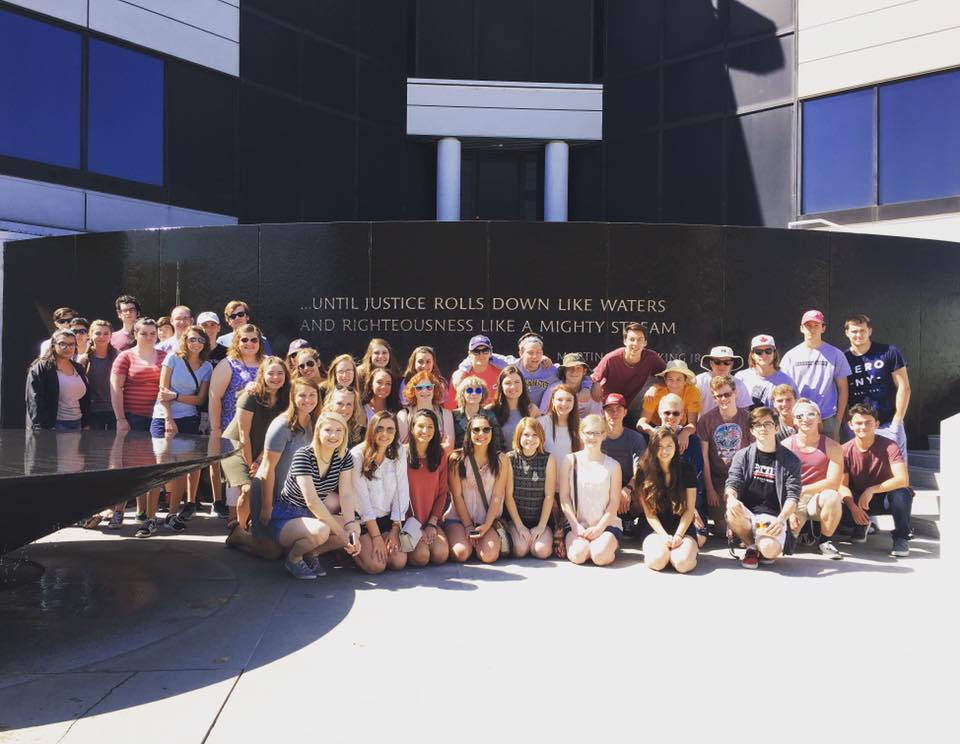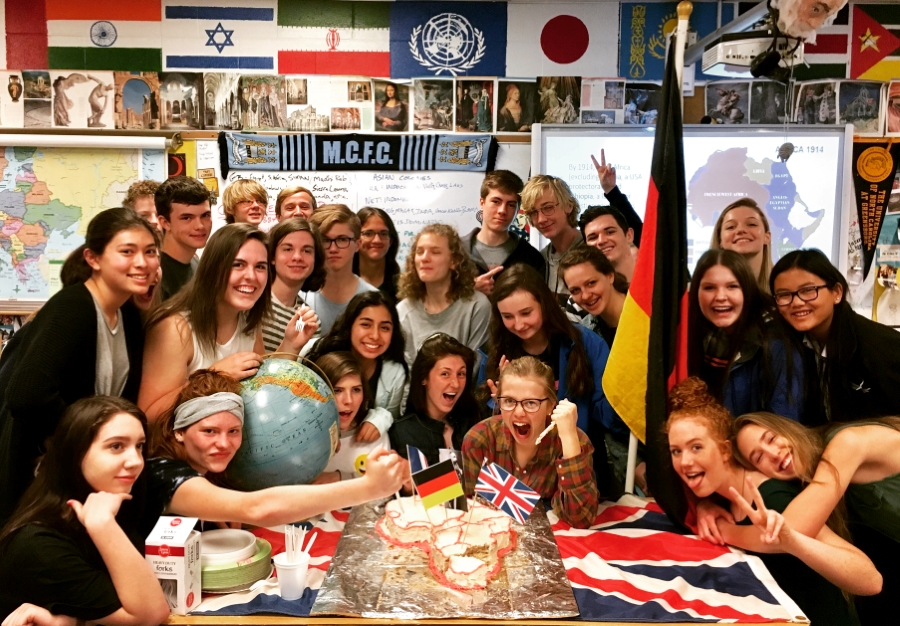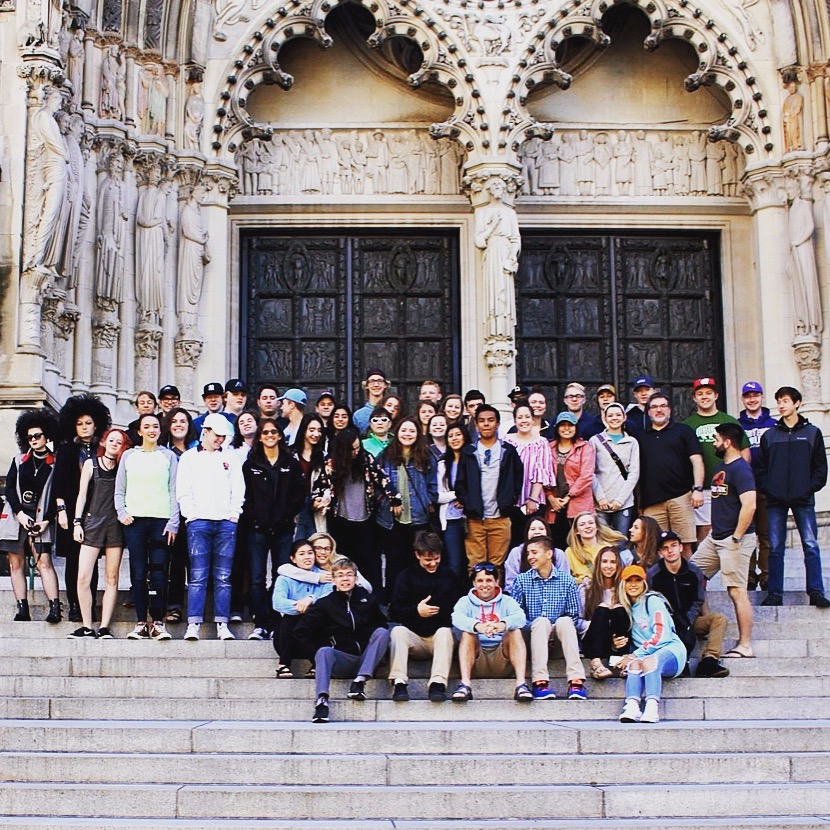 NBHS Advanced Placement Program
At North Buncombe High School, our goal is that all of our students have an opportunity to pursue rigorous and engaging courses that prepare them for college and/or a career of their choice. To that end, our Advanced Placement program is a leader among all Western North Carolina schools. Our Advanced Placement program boasts nearly 15 AP courses, allowing students to challenge themselves in college-level courses, with the possibility of earning 45 college hours of coursework. In addition, we offer even more AP courses through the North Carolina Virtual Public School.
We offer AP courses across our departments including science, math, English, history/social science, and visual and performing arts. We also offer numerous honors courses that help prepare students for the demands of AP classes. Last year, NBHS students took 374 AP exams. With almost 320 (a third of our student body) students in our AP courses this year, we've built an AP program to be proud of, and our students are a great source of that pride.
NBHS face to face AP courses include:
AP Biology

AP Calculus

AP Chemistry

AP English Literature

AP English Composition

AP Environmental Science

AP Music Theory

AP Physics

AP Statistics

AP Studio Art

AP United States History

AP US Government and Politics

AP World History
NCVPS AP Courses:
AP Art History, AP Computer Science, AP European History, AP Human Geography, AP Chinese Language and Culture, and AP Psychology
Don't take it from us, listen to our students…
"Of all the courses a student can choose from at North Buncombe HS, the AP curriculum is exemplary in preparing students for any life path they take. No other classes serve to stimulate a student's mind or demand collaboration like AP courses do. Though the material is beneficial, it is really the quality and style of instruction that mirror individual thinking which is paramount at a university level. On a personal note, I was able to enter my undergraduate career at UNC-Chapel Hill with 51 credit hours and a thorough understanding of how to learn, think critically, and problem solve thanks to the AP program. Taking AP courses at NBHS was without a doubt the best decision I made during that time of my life, and I would recommend them to anyone."
- Travis Broadhurst (NBHS, Class of 2014) is a Morehead Scholar. He is completing his degree in Geophysical Science atUNC-Chapel Hill.

"The AP classes at NBHS not only provided me with a strong foundational knowledge in a variety of subjects but also prepared me for the challenges of studying and preparing for classes in college. Taking AP classes in high school gave me the opportunity to take college-level courses with my closest friends, receive individualized attention when I needed help, and allowed me to place out of large, introductory-level courses in college. The AP teachers at NBHS are passionate about the subjects they teach and it's an amazing and fun opportunity to learn from them. I am grateful to the teachers at NBHS because their help and guidance allowed me to excel in college and graduate school."
-Ariel Jenu (NBHS Class of 2009) graduated from Harvard University in 2014, with a BA degree in Biology and a minor in Government. She recently graduated with a Master's degree in Animal Science from Cornell University:
Advanced Placement tests for the 2017-2018 school year will be given
May 7-11 and May 14-18, 2018.

Stop by the counseling office to pick up your copy of the 'AP Student and Parent Bulletin', which contains tips and checklists to get your student ready for test day.

This years testing may be given off campus at another location: stay tuned for more information!

Any request for accommodations must be received by the College Board (with documentation) by February 23.
Find out more about the process of applying for accommodations here:
https://apstudent.collegeboard.org/takingtheexam/testing-accommodations
AP tests will be given by subject on the following days.
(AM test time is 8 AM; PM test time is 12 PM)
Week 1
May 7: AM- Chemistry, PM- Psychology

May 8: AM- Spanish Language and Culture, PM- Physics 1, Algebra-based; Art History

May 9: AM- English Literature and Composition, PM- Physics 2

May 10: AM- US Gov and Politics, PM- Environmental Science

May 11: AM- US History, PM- Computer Science Principles
* Last day to submit Art portfolios
Week 2
May 14: AM- Biology; Music Theory, PM- Physics C

May 15: AM- Calculus AB, Calculus BC, PM- French; Computer Science A

May 16: AM- English Language and Composition

May 17: AM- Comparative Politics; World History PM- Statistics

May 18: AM- Human Geography PM- European History; Latin